You can order these exciting products at The Official Hero Business Gift Shop.
—————————————————————————————-
Hero Business: Season One
($20.00 each) All the fun is captured in "The Hero Business: Season One" Graphic Novel: a 220+ full-color trade paperback. It includes six complete storylines, 50 "Coffee Break" gags, plus guest comics by some of today's most talented up-and-coming artists. Each storyline stands on its own, but all six comprise the mega story arc of Season One.
The book serves as a perfect introduction to new readers. And for longtime fans, there are a number of new bonuses included. The first storyline has been specially remastered exclusively for this collection. The book is also packed with unseen sketches, and wrapped in a new digitally-painted cover. Place Order Here.
—————————————————————————————-
The Hero Business Coffee Mug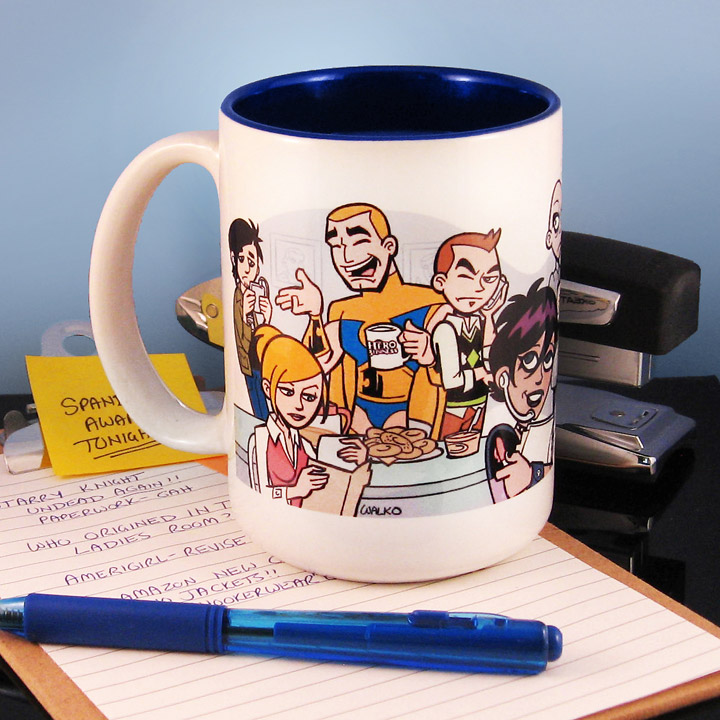 ($12.00) (Wraparound design features the Hero Business logo and cast) When you need some extra power in the A.M., nothing serves you better than this dishwasher-safe, hero-sized 15 oz. coffee mug. Featuring the entire Hero Business staff, you'll be inspired to defeat the little disasters of the day! Place Order Here.
—————————————————————————————-
Test Tube Shots
($2.00 each) Start your super-powered happy hour with a Hero Business test tube shot. Crafted in Dr. Malefactor's laboratory, these neon plastic shot tubes allow you to administer your own dosage – from responsible citizen to evil incarnate. Party on, fanboys! Place Order Here.
—————————————————————————————-
The Hero Business: Hero Revamp Magnetic Kit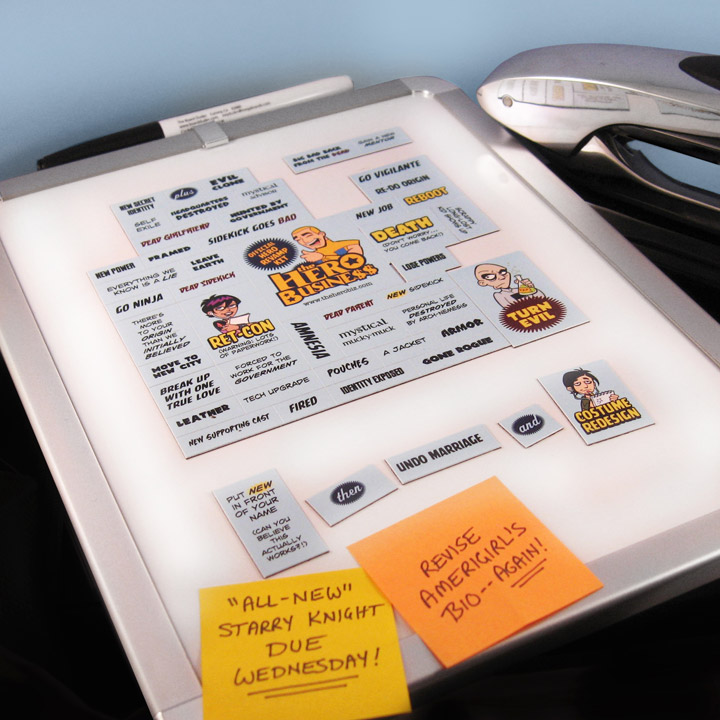 ($8.00) When a hero needs an all-new, all-different upgrade, he turns to the Hero Business. And now, you can use their patented formula for PR power-ups with this interactive magnet set. Endlessly rearrange, revamp and repeat as necessary! Place Order Here.
—————————————————————————————-
Art Cards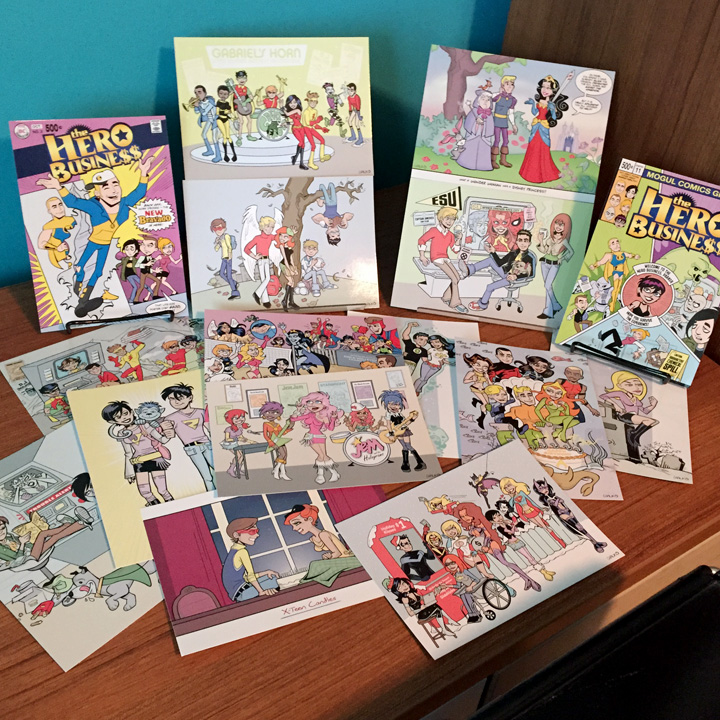 ($3.00 each) Directly from the Hero Business gallery: Each Bill Walko 5″ x 7″ collectible Art Card is printed on 14pt Gloss Coated Cover with UV (C2S) color finish – and offers an ideal size for framing and storage. Collect 'em all! Place Order Here.
—————————————————————————————-
Commissions
samples: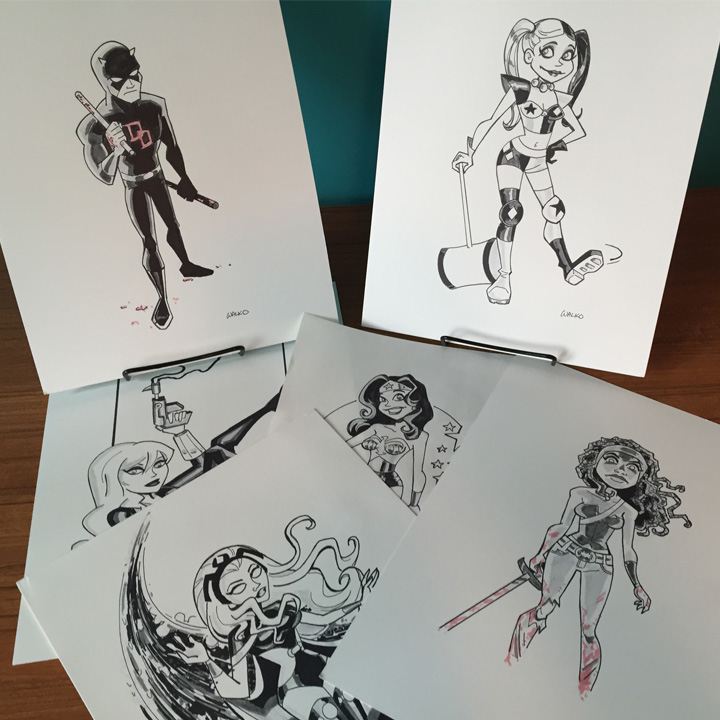 Check out an extensive gallery right here! Directly from the Hero Business Bullpen, you can order a customized piece from artist Bill Walko – a one-of-kind inked original OR a high-resolution full-color piece.  Place Order by e-mail.
—————————————————————————————-
Contact the Hero Business with any questions about ordering.