Collective Of Heroes Holiday
on
December 19, 2014
at
3:17 pm
The holidays are here, and I'm sharing some fun Hero Business holiday-themed comics on Facebook. Please check out the page and give it a "like" if you haven't already!
It's fun being part of the Collective of Heroes community. I get to meet some cool creators and sometimes provide my own take on their creations.
Last year, I provided a Secret Santa surprise for The Emerald Yeti, a fun variation on the classic Fantastic Four cover: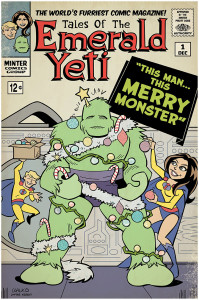 And this year,  I was happy to do a "Saturday Evening Post" style piece starring The Specialists: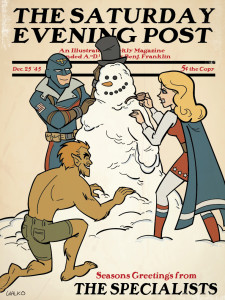 Soon, I'll have a Hero Business style greeting to share as well!