Archive for May, 2013
3 items.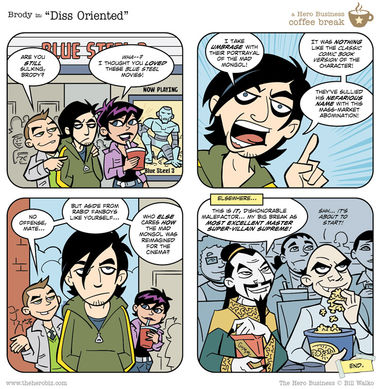 The comic book movie season has begun! And with that, fanboys (and fan-villains) are sure to have some expectations and opinions!
What's better than free comics? Today is FREE COMIC BOOK DAY, where publishers offer FREE comics through participating retailers to encourage new readers to enjoy our awesome hobby. You can learn more here.
Today, I'm doing a digital version of the same. Head on over to The Hero Business Facebook page, where we're providing download links to Digital Hero Business Comics in .cbr /.cbz format. These links will be taken down MONDAY MORNING so be sure to "like" us to get your free comics TODAY!
"How do I read these nifty free comics?," you may ask.  Here's a list of useful comic reader apps with links! (I personally use Comic Reader for mac)